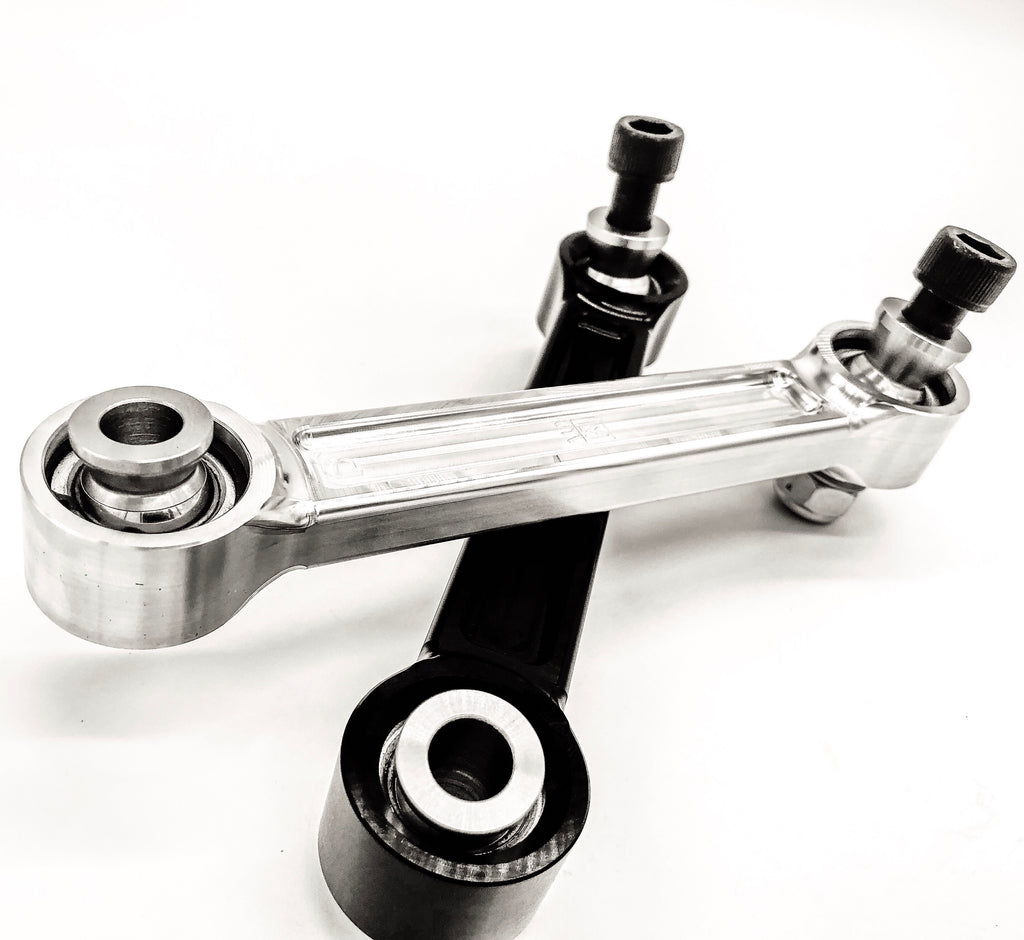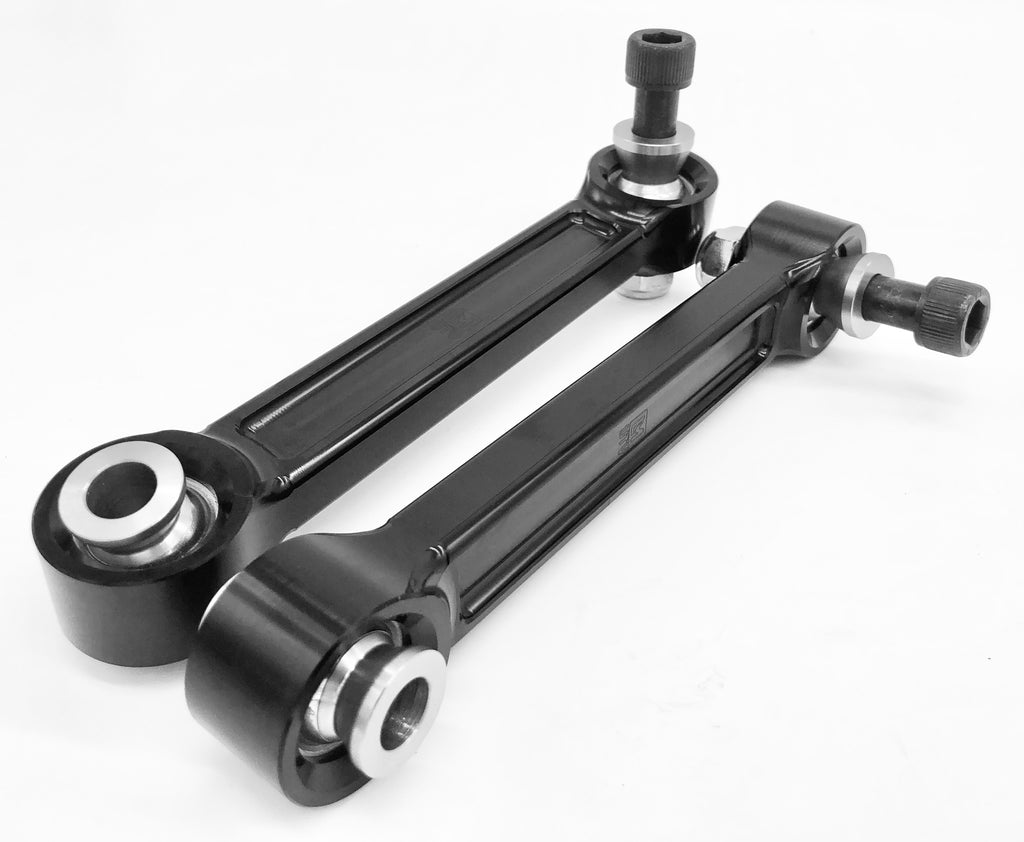 Guaranteed Fitment

Always the correct part

In-House Experts

We know our products

Added Value

Built with precision

Wordwide Delivery

Free shipping on $100+ Orders
Can-Am Maverick X3 Rear Sway Bar Links
Can-Am Maverick X3 Rear Sway Bar Links | LM-UTVCan-Am Maverick X3 Fixed Rear Sway Bar Links...
Can-Am Maverick X3 Rear Sway Bar Links | LM-UTV

Can-Am Maverick X3 Fixed Rear Sway Bar Links - One of the weak points in the Can-Am X3 is the stock front sway bar links. LM-UTV rear sway bar end links are the perfect upgrade, constructed from Billet 6061 aluminum, Chromolly PTFE lined spherical bearings, and 17-4 Stainless misalignment spacers.
Fits ALL Models of the can-am X3
Includes 2 links and all hardware
Direct bolt-on
Lifetime Warranty
Made in the USA
Here at LM-UTV, we have combined our engineering and manufacturing knowledge with our modern design skills to produce UTV products like no other. Our passion for off-roading has led us to find solutions for broken or malfunctioning OEM parts and create improvements while giving the parts an impressive and attractive aesthetic. All of our parts are designed and made in the USA and come with a 
Lifetime Warranty
.
LM-UTV offers parts for both the Polaris and Can-Am's various models including; tie rods, radius rods, and ball joints with more makes, models, and parts being added frequently.
Let us know if there are any parts that you want us to build - Since our parts are designed and made in-house anything is possible! 
Lifetime Warranty Policy 

Customer satisfaction is extremely important to us, so we have extended our warranty policy to cover all aspects of our products. This is to ensure that any manufacturer defect is repaired or replaced. Please follow these steps so we can address your needs as quickly and efficiently as possible.

Warranty Claim Process:

1. Customers must email the following information to Sales@lm-utv.com

-Images of the damaged item.
-Product information (part number, etc.)
-Date and location of purchase (when and who did you buy this part from?)
-Full name, shipping address and phone number
2. Customers will be responsible for shipping costs both ways in warranty cases.

3. In most cases, we require damaged items to be returned.

4. Tracking information will be provided once the warrantied item ships.
Return/Exchange Policy

Returns or exchanges will be processed if:
-Proof of purchase is provided.
-Item(s) are in the condition it was received in and in the original packaging.
-The original ship date of the product is within 6 months.
Returns or exchanges will NOT be processed if:

-The item appears to have been used or installed.
-The item has been modified or altered in any way.
-The item was not purchased new.
-The item is not a genuine Lean Machine product.
-If your product is eligible for a return or exchange, please follow the process below:

1. Email the following information to Sales@lm-utv.com

a. Full name, order number, and order date
b. Product number
c. Reason for return/exchange
d. Replacement product(s) and number(s)

2. Once this information has been received, our team will process the return or exchange.

3. Customers are responsible for all shipping costs

4. All returns are subject to a 20% restocking fee

5. Items that are no longer in production cannot be returned or exchanged

6. Custom items cannot be returned or exchanged (custom color mounts, bushings, etc.)

Please contact us with any questions regarding warranty claims, exchanges, or returns. Lean Machine reserves the right to deny any service or warranty claim at their discretion.